Craft your Pitch & Slide Deck for Funding! Pitch Perfect is a 4-week virtual coaching program to prepare your startup for funding success.  Includes feedback from 2 investors at end of course on completion of your video pitch & slide deck.  Sign up below.
Pitch Perfect program $250  
Pitch Perfect program without feedback from investors $150  
Feedback from 2 Investors $150 [only available on completion PitchPerfect training, video pitch & slide deck  
Winning the Venture Game! We also have a strong focus on supporting female startups & women entrepreneurs on preparing for funding.
Investor Perspective: Know the investor audience to whom you are pitching!
Raising funding for a startup is a challenge.
If you have a start up and are searching for funding, where do you start?
How do you get prepared for a process where you will be rejected 99.9% of the time?
How do you improve the odds in your favor?
I have created an approach that will:
P rove your concept & presentation start to finish
I mprove your confidence & passion despite rejection
T est drive your demo
C hoose the best kind of investment
H one everything to a fine PITCH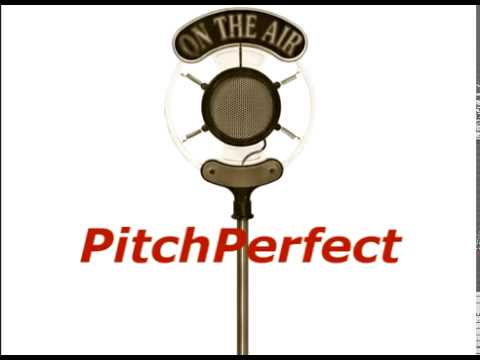 What will you gain from this program? 
*Virtual Coaching to produce a Pitch Perfect slide deck & pitch, Build your confidence & Identify the best investors to approach for funding your startup
* Video of your pitch that you can use for pitching your startup on various sites
* Feedback recordings of 3 investors about your pitch & deck
Who is This For? PitchPerfect is for anyone who wants to be confident about their pitch & deck when they raise investment capital for their startup.  Pitch Perfect is for anyone who is not in Silicon Valley, New York, Boston and does not have access to venture capitalists & angel investors through their networks. It does not,  however, preclude entrepreneurs from these areas because sometimes you just don't have time or the convenience to attend live events in these areas. Pitch Perfect is for anyone cannot uproot themselves to attend an incubator for 5 or 8 weeks due to personal, work commitments or financial constraints.
Why Pitch Perfect? If you do not feel confident that your deck & pitch & YOU are ready to go to raise investment.  If you feel you are too far away to be heard, Pitch Perfect is your answer.
Pitch Perfect program $250  
Pitch Perfect program without feedback from investors $150   
Feedback from 2 Investors $150 [only available on completion PitchPerfect training, video pitch & slide deck  
Preparation Understand all aspects of your business Create a kick-ass demo Create an effective board of advisors Understand your existing network's effectiveness Identify the best networks to approach (who are a fit for you and your business and who do you have access to through  your networks) Understand your investor audience Identify the 'elephant in the room' & how you will manage it
Presentation Explore what is holding you back from securing investment Build your confidence Identify what is holding you back from achieving your funding goals
Delivery How to present to your investor audience Establishing your support systems to take with you (physical & emotional)10,000 rejections…can you take it? Delivering a blockbuster performance How to respond to questions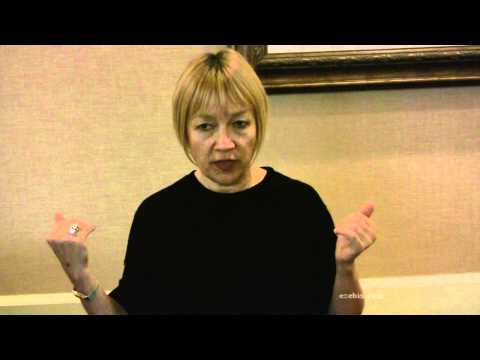 FOCUS AREAS: Preparation*Presentation*Delivery
RESULTS: Confidence & Passion*Connect & deliver your story*Understand the funding process
Weeks 1 & 2 Review your business model to determine: scalability and it's level of disruption. Examine your target markets, team and start the process of building a board of advisors. Zero in on and dissect your network and determine what you need to propel you forward to your investment goals. Identify the best investors to approach and how.
Investor Perspective: Examine growth strategies, creating value and not just revenue. Explore how to embed sustainable business practices in your new venture. Review various funding methods: angels, early/seed stage venture, debt financing, crowd sourcing and bootstrapping.
Weeks 2 & 4 Explore what is holding you back from securing investment. Test your endurance, commitment, passion and confidence. Uncover and display your blind spots and Deliver your 'story' succinctly & briefly.
Investor Perspective: We'll share best practices for crafting the investor pitch.
Read about the essential ingredient in a great pitch in my post 'Seduction & The Pitch'
"Buy the ticket. Take the ride." Hunter S. Thompson
Pitch Perfect program $250  
Pitch Perfect program without feedback from investors $150  
Feedback from 2 Investors $150 [only available on completion PitchPerfect training, video pitch & slide deck  
****Please note: Investor feedback only available after authentic completion of PitchPerfect training, provision of video pitch & slide deck & vetting by our staff ****
Here are some investors (the other side of the table) with their views on what a good pitch looks like:
David Hornik, August Capital
David Hornik is a Partner August Capital.  For more than a decade, David has worked with technology startups throughout the software sector. In 2000, David joined August Capital to invest broadly in information technology companies, with a focus on enterprise application and infrastructure software, as well as consumer facing software and services. Prior to joining August Capital, David was an intellectual property and corporate attorney at Venture Law Group and Perkins Coie. In his legal practice, David represented high tech startups in all aspects of their formation, financing, and operations, including the likes of Yahoo!, Evite (Ticketmaster) and Ofoto (Kodak). Before that, David was a litigator in New York City at Cravath, Swaine & Moore.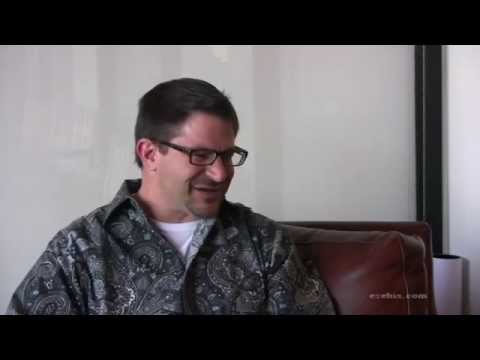 Gwen Edwards, Golden Seeds
Gwen Edwards brings over 30 years of experience building products, services, and profitable business units in high technology sectors. From Stanford Research Institute to Fortune 50 executive (SBC, Nortel Networks, Bell Canada, to Venture Capital backed technology start up CEO and advisor, she unites the knowledge of successful brands, experience with scale, and the skills of managing innovation. Since 2001, Gwen has been working in advisory capacities with angel and venture backed companies assisting with capital formation, key milestone achievement to enhance value, developing target market strategies, cultivating customer input, and assisting in the execution of key deliverables.  Gwen currently serves on the advisory board of Astia, an organization dedicated to the success of women entrepreneurs, as well as co-leads Golden Seeds San Francisco, an angel investment network.  She also serves on the board of the National Health Foundation.  She holds an MBA from Pepperdine University, an MA degree in Communications from California State University, and a BA from the University of California (National Scholastic Award Scholarship).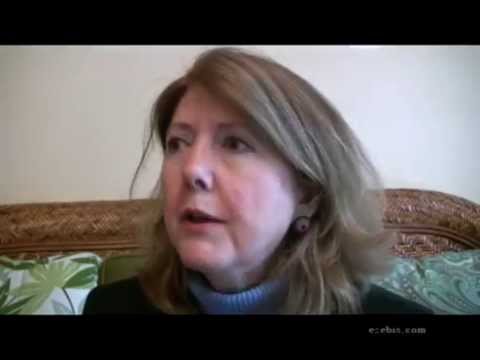 Prashant Shah, TIE Angels
Prashant is an active Charter Member of TiE Silicon Valley (www.tiesv.org) where he helped launch TiE Angels and is on its Steering Committee. He also ran TiE's Software SIG from 2003 – 2010. In addition, he is Chair of the Board of Trustees for Astia. From December 2000, he spent nearly 10 years at Hummer Winblad Venture Partners and was instrumental in many investments including Baynote, Bridgestream, Cenzic, EvoStor, InMage, Jareva Technologies, Krillion, Pancetera, Scalent, SyncVoice, Tizor and Voltage Security. Prior to Hummer Winblad, Prashant spent many years defining and launching high tech products. His background spans all seven layers of the OSI stack with product management roles at enCommerce (acquired by Entrust), Cypress Semiconductor and AT&T. Prashant received a BS in Electrical Engineering from the University of Illinois at Urbana-Champaign, and an MBA from the University of Chicago.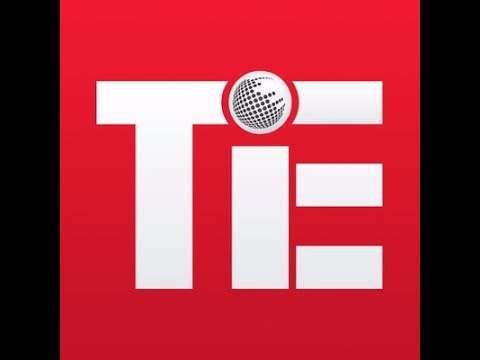 Joyce Chung, Garage Technologies
Joyce Chung is Managing Director Garage Technologies & has over 10 years of operating experience in technology companies and 10 years of venture capital investing experience. She was a founding partner of Cardinal Venture Capital, a $125 million early stage venture fund. At Cardinal, Joyce was responsible for investments in Chipcon (acquired by Texas Instruments), Mobilygen, Valista, and Zilliant. She continues to co-manage the current Cardinal portfolio. Prior to forming Cardinal Venture Capital, Joyce managed venture investments for Adobe Ventures. Her portfolio companies included Vignette (Nasdaq: VIGN), DigitalThink, Digimarc (Nasdaq: DMRC), and Virage. Joyce also held operating roles at Adobe Systems, Sony Corporation, and Cambridge Technology Group. She received an S.B. in Chemical Engineering from the Massachusetts Institute of Technology and an M.B.A. from Stanford University Graduate School of Business. Joyce is active at the Stanford Center for Entrepreneurial Studies and is on the board of the Association of MIT Alumnae (AMITA), Chair of the Northern California chapter of AMITA and Member of the Executive Council of Astia.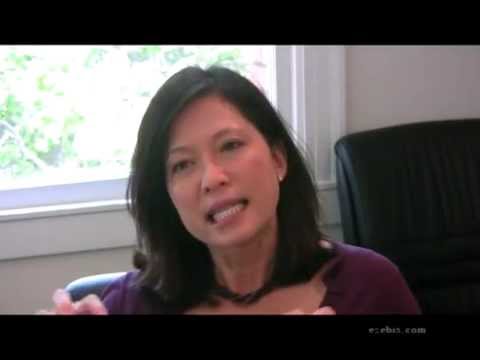 Nick Flores, Investors' Circle
Nick is the Director of Investment and Entrepreneur Services at Investors' Circle, where he oversees the organization's investment process from start to finish. He is working to grow a robust pipeline of high-impact deals across a variety of sectors, and to maintain strong communication with all portfolio companies. At the same time, he also works closely with early-stage venture funds and IC's affiliate fund, the Patient Capital Collaborative, to manage the deal syndication process with these partners. Before coming to Investors' Circle, Nick managed the Capital Access Program at Green For All. There he helped generate content, launch capacity-building programs, and identify capital sources, all with the intent of supporting the development of small green businesses. Nick has also worked previously in both real estate private equity and the sports industry, most notably with the PGA Tour. Nick holds both an MBA and a BA, with honors, from Stanford University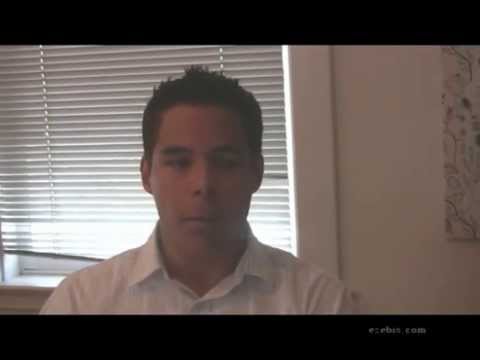 Check out Fred Destin, Atlas Ventures Prezi presentation on Pitching. Fred joined Atlas Venture in 2004 and is a Partner in the technology group. He focuses on software and technology-enabled services and digital media infrastructure and applications.  He currently serves on the boards of Atlas portfolio companies AdSafe, Dailymotion, Inspirational Stores, KDS International, NTRglobal, PriceMinister, RealEyes3D, Seatwave, Sporever, and Zoopla. He also served on the board of Seedcamp, which provides mentoring and seed funding to European start-ups.  Fred holds a Masters in Financial Engineering from the University of Brussels (Solvay).